We have all fallen victim to boring content - you spend hours perfecting it, only for it to fall flat on social media.
Rockstar content is the key to standing out on social - but how do you create it? How do you overcome this obstacle and not fall victim to snooze-worthy content?
Creating posts that are out of the box creatively can be difficult but is a sure way to inspire others.
When creating your next post, try one of these 24 ideas:
Videos
VLOG
A photograph speaks a thousand words, but a video goes beyond that and engages us emotionally.
Tip - Don't have time to re-create new Vlog ideas? No problem! Recycle popular posts from your blog and include new tips & tricks to freshen it up a bit.
LIVE VIDEOS
Creating live videos drives engagement and increases exposure. Audiences alike find live videos entertaining, as they are spontaneous and authentic. Facebook reports that "people spend more than 3 times watching a Facebook Live video on average compared to a video that's no longer live."
Tip - encourage your audience to follow you so the next time you Facebook Live, they will be sure not to miss a beat!
HOW-TO AND INSTRUCTIONAL VIDEOS
People search daily for tips, tricks, and advice on how to do things. With how-to and instructional videos trending, publishing this content will draw people in, as you're providing a solution to their needs.
Tip - Want to create tutorials but don't know what topics to focus on? Check Pinterest to view what articles are currently trending. Not only will this help with content curation but it will also increase your chances of being re-pinned.
WEBINARS
Recorded how-to videos are great, but some viewers actually want a person who will guide them in real-time. You can do this by hosting a webinar. Through a webinar, you can engage in one-on-one with your audience, building a more personal relationship.
Tip - Looking to grow your audience? Collaborate with other creatives to reach a new audience market.
INTERVIEWS
Whether they are live or recorded, interviews are fun and can truly benefit your business. Not sure who to interview? Here are three ideas:
A known industry expert to increase exposure to your business
A customer to share how they benefited from your product or service
A colleague to give viewers an interesting behind-the-scenes glimpse of your business
Time saver - Keep track of communication for interview requests.


HUMAN INTEREST VIDEOS
Videos that share inspiring accomplishments within your community will drive your audience's interest. These videos add a brilliant spark of humanity and authenticity to your business.
Tip - Don't know who to interview locally but still want to inspire your audience? Check out websites like Upworthy and share articles from their website.
LIVE Q&A
A live question and answer (Q&A) is an excellent way to engage with your market, as with webinars. With live Q&As your audience can hear directly from you, about topics they are most interested in.
Tip - Ask your audience questions ahead of time. This allows you to be better prepared and encourages your audience to tune in live.
Photos
GIF IMAGES
Use GIFs to share a product, add entertainment to an AD, animated data, and more. Whether you create your own GIF or use one from Giphy, GIFs are sure to add a spark of creativity to your post.

Tip: Here's a cool guide on how to create and use GIFs.
BEFORE AND AFTER IMAGES
Before and after photos (B&A) are great for engagement because they offer your audience a behind-the-scenes into your editing process. One of the biggest questions photographers have is, "how did you edit that image?" By sharing this education with your audience, you're providing valuable content to them, thus building a lasting relationship.
Resource tip - Need help learning how to put together a B&A in Photoshop? Check out these YouTube tutorials.
CHARTS AND GRAPHS
Creative charts and graphs simplify information, allowing your audience to quickly view content.
Tip - Have information to share with your audience that seems "boring"? Create an entertaining chart or graph to make your content more fun/engaging.
INSTAGRAM STORIES
Instagram Stories are one of the newest trends in social media today and are a great way to entertain and engage your audience. This feature allows users to upload and share interesting moments through photos or videos. Various tools, in both Instagram and the app store, allow you to edit and enhance your images.
Tip - Be sure to keep an eye out for free Instagram Story templates from graphic designers or check out the selection over on Creative Market or check out these Instagram Story hacks. Also, check out these tips on how to maximize your Instagram marketing campaign.
Graphics and Text Content
INFOGRAPHICS
Integrate beautifully designed infographics in your next social media campaign. Like charts and graphs, infographics allow your audience to quickly grasp your message or understand relevant and useful information.
E-POSTERS
Share customized e-posters to bring inspiration and humor to your audience. Ideas for creating your next e-poster: inspirational quotes, photos, graphics, or announcements for new products or promos.
Tip - Don't have time to create your own e-poster graphics? Try Canva and their free templates!
User-Generated Content
CONTESTS AND GIVEAWAYS
Have a new accomplish you are celebrating? Organize a contest or giveaway! While continually giving away your services for free isn't a way to build a profitable business model, celebrating with your audience will build excitement. Contests are also a great way to gain exposure to new followers. But fair warning, don't be disappointed if you quickly lose these new followers, as many times they only follow to win.
Tip - When outlining your contest, be sure to have clear rules and guidelines for entering.
Share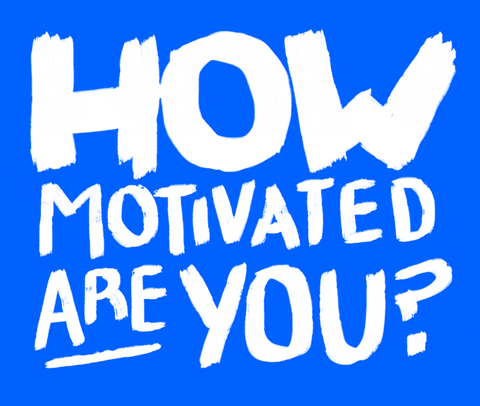 BLOG POSTS
A great way to share your business with your audience is through blogging as part of your content strategy. Potential clients love to see what you are currently working on.
Tip - After you publish your blog post, don't forget to share it! Create a calendar that helps you track blog posts and content that you want to share.
PRODUCT OR SERVICES PAGE
Sharing your website draws people to your site, but that's not enough. If they aren't impressed, they may leave your site altogether, without even seeing what you offer.
Tip - share your product or service page as well, as this allows viewers to go directly to what you are offering.
Others
THEME POST
Creating a theme for your social media posts is an excellent and fun way to add interest to your feed. For example, you may post inspirational quotes on Mondays, links to your latest blog posts on Tuesdays, editing tips on Wednesdays, and so on.
Tip - Don't forget to capitalize on themed posts during special holidays and celebrations. Check out this list of special days to celebrate.
FACEBOOK ADS
Facebook is king when it comes to social media advertising. Running Facebook ad campaigns can do wonders for your business, as they are affordable and easy to track.
Tip - Check out this article from Lyfe Marketing on how to run a Facebook ads campaign.
BRANDED HASHTAGS
Want your audience to quickly find content related to your business? Create a brand-specific hashtag! By creating a brand hashtag, your audience will discover your content easily.
Tip - when establishing your brand hashtag, create a tag others aren't already using.
COUPONS
People love freebies, discounts, and anything that adds more value to their money. Like giveaways, coupons can also drive engagement. But beware, coupons can attract the wrong type of customers. A better way to use coupons is to reward recurring clients with a discount the next time they buy from you.
Tip - keep track of coupons you are giving away and set an expiration date for use.
TWITTER
Twitter is a microblogging site that allows you to get personal with your audience or connect with other businesses. Think of Twitter as the workplace water cooler.
Time saver - not every niche will find its audience active on Twitter. Be sure Twitter is for you, before spending hours of your day trying to gain traction.
COMMENTS AND DIRECT MESSAGES
The basic principle of social media is communication, which allows you to directly interact with your audience. So when someone posts a comment or sends you a direct message, be sure to take the time to respond.
Tip - commenting on images or sending messages to other creatives is a great way to build relationships within your industry.
JOIN GROUPS
Facebook, Instagram, and other social media platforms all have their own versions of communities. Join and participate in these communities to connect with other creatives and to grow your business organically.
Tip - be sure to join groups that are related to your business. Some groups are more engaging than others, so it might take time to find the perfect fit for you.
FOLLOW
As the algorithm continually changes on Instagram, businesses are finding new ways to hack growth. When following people, look for profiles that inspire and push your creativity.
Tip - if you're looking for new accounts to follow, look to see who your favorite businesses are following.
Most likely if they are inspired by them, you will be too.
Creating social media content is a challenge. But the key to staying creative is to be inspired personally. While everyone finds inspiration in different places, be sure to find your happy place and take breaks.
What content inspires you?